1951 Photograph Showing the Demolition of 524-530 Market Street
In the creation of Independence Mall, the buildings of the First Block were demolished. At the bottom left corner, note the hot-dog stand (see 1947 Photograph) attached to the last remnant of the east wall of the President's House.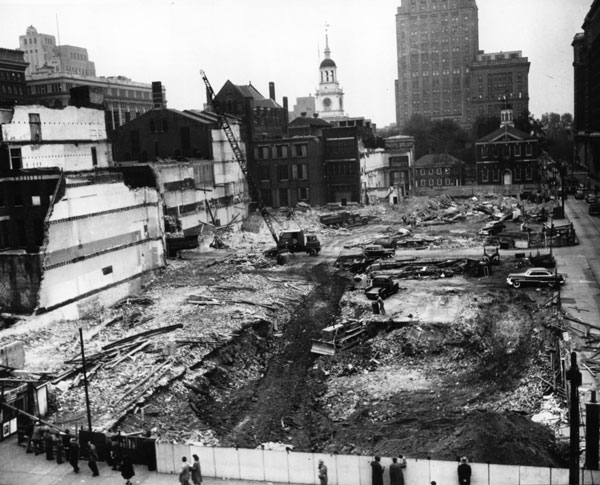 Demolition of 524-30 Market Street. Photo dated November 1, 1951.
Evening Bulletin
Newspaper Collection, Urban Archives, Temple University.