1947 Photograph Showing the Surviving East Wall of the President's House
The four-story wall at center is the surviving east wall of the President's House, although it was unrecognized as such at the time. Note the attached hot-dog stand. See 1951 photo of the same site. It is likely that the one-story wall on the right side of Washington Hall is a remnant of the President's House's west wall.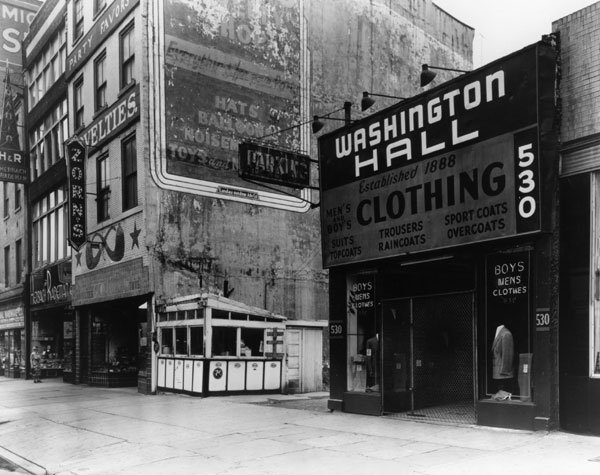 "The Present-day Appearance of the Site upon Which the Presidential Mansion Stood, One Block North of Independence Hall." Photo, ca. 1947. From Charles E. Peterson,
Final Report to the United States Congress by the Philadelphia National Shrines Park Commission
(December 1947), vol. 7, facing p.270 Independence National Historical Park Archives.
---