ARCHEOLOGY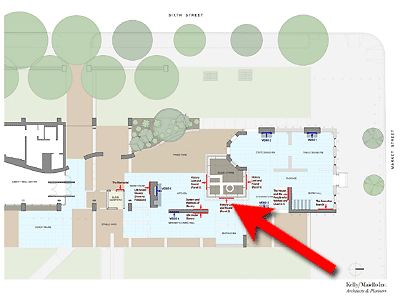 We know about archeologists who dig in remote places to uncover extinct animals and ancient civilizations. But, archeologists also work at sites such as this one to help us better understand more recent events by uncovering the foundations and artifacts from buildings that have been destroyed.
EXPOSED
Washington's letters described planned renovations to the house. We have been able to determine the outline of the original house and to reveal changes to the design that occurred over time.
Our team has identified which spaces served specific functions, including space that was converted to housing for some of the enslaved Africans and other household servants.
The foundation of the house suggests that a two-story bow window was added. It may be the model for the bow window in the Oval Office of the White House that was approved by President Washington.
---