Archaeology Closing Ceremony at the President's House: July 31, 2007
On July 31, 2007, a closing ceremony was conducted marking the end of the archaeology at the President's House. Over the next several weeks the ruins will be protected temporarily with a special fabric and with backfill awaiting decisions on how to incorporate the archaeological findings in the commemoration.
« Index of Archaeology Photo Galleries, Maps, etc.
All pictures ©2007 ushistory.org. Click pictures for enlargements.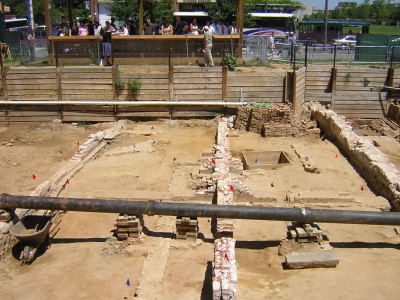 A view from the south of the dig