Archaeology at the President's House: July 20, 2007
In ten days, the excavation will be completed. A panel is currently discussing ways to incorporate the archaeology into the commemorative site. But, in the meantime the ground will be covered to protect it from the elements awaiting its future use. Click pictures for enlargements.
« Index of Archaeology Photo Galleries, Maps, etc.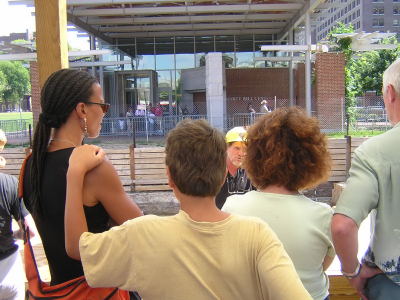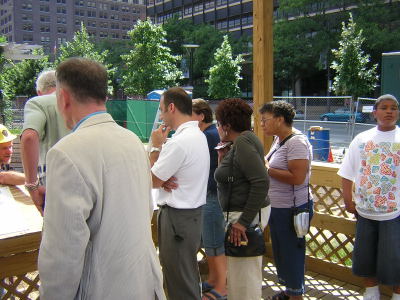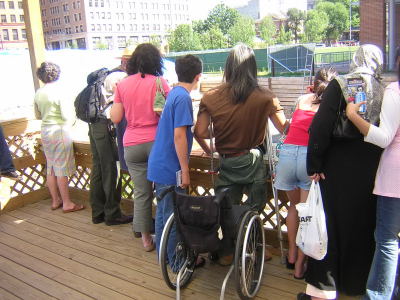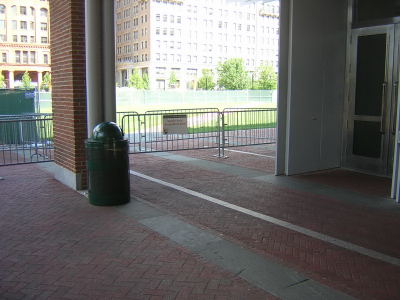 The site of the Slave Quarters at the door of the Liberty Bell Center.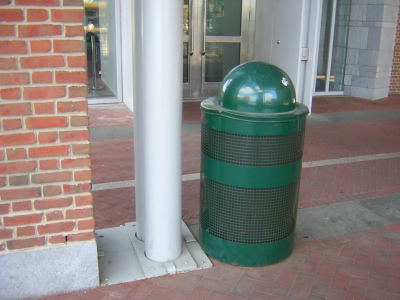 A garbage can stands on the site of the Slave Quarters.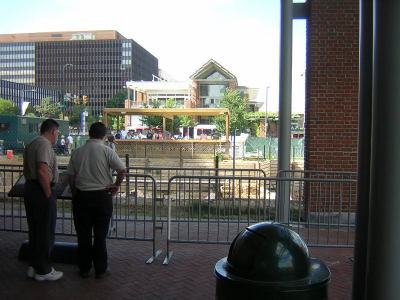 View across the dig to the observation deck from the Slave Quarters.