Historic Valley Forge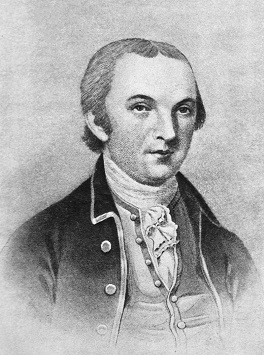 John Cochran was born in 1730 in Sadsbury, Pennsylvania to Irish immigrants. His early education was under Dr. Francis Allison. During the French and Indian War, he was in the British service as a surgeon's mate. In 1758, he was involved with Bradstreet's capture of Ft. Frontenac. At that time, he met Philip Schuyler, and subsequently after the death of Schuyler, married his widow on December 4, 1760. After living in Albany for a while, the couple moved to New Brunswick New Jersey. There Cochran helped found the New Jersey Medical Society as well as serving as its president beginning in 1769. At the onset of the War for American Independence, as a volunteer, Cochran and William Shippen (Chief Physician and Director General of the Continental Army Hospital in New Jersey) worked together on ideas and plans in the organization of the army medical department. Plans for this were submitted to General Washington on February 14, 1777. His work was noticed by General Washington and on April 11, 1777, he was commissioned Physician and Surgeon General of the Middle Department. At the Whitemarsh encampment in 1777, Cochran used Hope Lodge as his head quarters and later found himself in the midst of smallpox inoculations at Valley Forge. He became Chief Physician and Surgeon of the Army on October 6, 1780. On January 17, 1781, he became the head of the entire Medical Department, working on changing problems there — he served until the end of the war.
After the close of the war, he moved to New York City and was appointed commissioner of loans in 1790 by President Washington. Later, he suffered a paralytic stroke and afterwards retired to Palatine, New York, passing away in 1807.
Family Notes: his son, Walter Livingston Cochrane added on an "e" to the last name. His grandson, son of Walter, John Cochrane was a politician and later a brigadier general in the Civil War and ran for political office as Vice President with Fremont in 1864.
Courtesy National Center for the American Revolution/Valley Forge Historical Society
---