Chinatown
---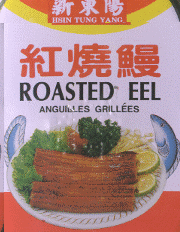 Where you can buy roasted eel, get a great meal, or feel a world away from the rest of the city.
Philadelphia's Chinatown is a compact neighborhood that does not approach the scale of the more famous Chinatowns in San Francisco or New York. Yet, the neighborhood's intimacy is also what makes it attractive. It's been said that if you bring any 20 people together in Philadelphia's Chinatown, five are relatives. It's an enclave bordered by a Convention Center, an Expressway, and a downtown shopping megamall. With ducks hanging upside down in restaurant windows and streets signs in Chinese, Chinatown feels a world apart from the rest of the city.
Most visitors come to Chinatown for its restaurants. In fact, people have been eating in Chinatown since the restaurant Mei-Hsian Lou opened in 1870. A plaque at 913 Race Street on the site of that first restaurant pays tribute to that eatery as well as the first Chinese immigrants who came to America — which was known by those in China as "gim sa" or "gold mountain." 913 Race Street was also the site of Lee Fong's laundry which opened in the 1860s, the first Chinese business in the district.
Chinatown grew slowly until the 1940s and was considered a "bachelor society," peopled by mostly men. After World War II, a new wave of immigrants helped transform Chinatown into a family community. Also transformed was the culinary front. The few early restaurants served mostly Cantonese fare. Today one can get all manner of Chinese cuisine — Szechuan, Mandarin and Hunan. In addition to the dozens of Chinese restaurants, there are now several Vietnamese restaurants and a handful of Burmese, Japanese and Thai eateries located in Chinatown as well. Vegetarians will find several restaurants catering particularly to their needs — but don't be surprised if these vegetarian restaurants have "pork", "beef" or "poultry" on the menu — they're all made from gluten, a wheat product.
Take a post-prandial amble through Chinatown's streets. You'll find several video stores with Chinese films, a Chinese-Christian Church, a fortune cookie factory, in addition to many grocery and gift shops. Hong Fook, a gift shop at 230 N. 8th Street has a windowful of big Buddhas. Next door, Asia Food and Gifts has a panoply of porcelain warriors, tigers, and dragons. Vying for space in the crowded window are netsuke scenes and oriental screens.
The occidental tourist who wanders into the Chung May Food Market in Philadelphia's Chinatown will find himself in a world of exotic products and esthetically alluring articles. Want to buy some shark fin soup in a can? How about royal jelly tonic or a magazine in Mandarin? The products lining the grocery shelves in this mesmerizing market are definitely not the products seen advertised on TV.
Hundreds of forbidding hot sauces with tigers and roosters on the labels vie for space with an outstanding choice of dried and fresh squid. Here too are mountains of fresh mushrooms and oodles of translucent noodles. There are beautifully displayed bamboo shoots in packages that look like paintings and candy and sweets all the more enticing because of colorful wrappers. And no kidding — try the roasted eel.
Though there is not a lot of authentic Chinese architecture in Chinatown, the few examples that do exist are worth seeing. Most compelling, perhaps, is the Friendship Gate at 10th and Arch Streets. This many-colored arch ornamented with fire-breathing dragons and Oriental lettering was a joint project between Philadelphia and her Chinese sister city Tianjin. Chinese artisans completed the Friendship Gate in 1984 with materials brought from Tianjin.
Also worth seeing is the Chinese YMCA at 255 North 10th Steet. It's somewhat disorienting to see this bright, multi-story pagodalike structure in Philadelphia and not somewhere in the Orient. Joy Tsin Lau Restaurant at 1026 Race Street also has lively Eastern decor with pillars inset with carved dragons and a spectrum of bright red and green colors on the building's face. Inside the restaurant, by the way, are fish tanks teaming with turtles and the fish that are tonight's dinner. Finally, on Spring Street, one of the small sidestreets that crisscross Chinatown, a hint of Chinese architecture has made its way into the modern world of rowhouses. Small pagoda-like curved roofs cover a line of doorways and Chinese characters can be seen in the ironwork of the protective bars over windows.
Parking alert! Trying to find a parking space in Chinatown is harder than winning the world championship of musical chairs. And Philadelphia's traffic police are very proud of their ability to find an illegally parked car faster than you can hyperlink to Yahoo.
---
The community hosts an annual Chinese New Year celebration.
Some of the street signs are in Chinese.
---
Location: Chinatown extends from 9th to 12th Streets and stretches south from Vine to Arch Streets. (Map)
Built: The first Chinese presence in the area was a laundry to the 1860s. The first restaurant in Chinatown dates back to 1870.
Tourism information: A profusion of restaurants.