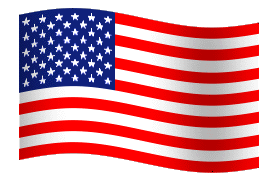 Betsy Ross and the American Flag
Flag Code Frequently Asked Questions
Please note: Our site contains the flag code in its entirety and dozens of answers to a very wide array of questions. We hope the information we have provided will be a useful resource to visitors. We are not expanding this section and cannot answer specific questions regarding the flag code and its interpretation.
---
General Questions
My flag touched the ground. Do I need to destroy it?
My flag is old and ready to be retired. What should I do?
When was the Flag Code established?
What is the History of the Flag Code?
Are there recent changes to the Flag Code or flag rules?
Are there penalties for violating the Flag Code?
Are flags on T-shirts, ties, etc., really flags?
How should I dispose of T-shirts with pictures of the flag on them?
Is it okay for an advertisement to use the flag?
Can I fly my flag at home 24 hours a day?
Have the "properly illuminated" rules been relaxed since 9/11 or for energy conservation?
Is it appropriate to fly a flag that has fewer than 50 stars?
Saluting the flag by citizens, those in uniform, and non-citizens?
What do the colors red, white, and blue of the American flag symbolize?
Why do we stand and put our right hand on our hearts when we say the pledge of allegiance? And where did this tradition originate?
Where do you wear a lapel flag pin?
Should the American flag be taken down during a rain storm?
Is it proper to wash or mend a flag?
What music is played raising and lowering the flag?
What are the rules for color guards?
Is displaying the flag horizontally, as before a football game, a violation?
Can the American flag be used as the background for a bulletin board display with notices tacked on it?
What are the rules for homeowners/condo associations?
Is it okay to use flag napkins or flag paper plates?
Is a cake decorated with a flag drawn with icing a violation of the Flag Code?
What does the gold fringe on the flag represent?
How can I get a flag that has flown over the Capitol?
Can I have people sign my flag?
I am thinking of getting a flag tattoo. Is it okay?
Is Texas's the only state flag allowed to fly at the same height as the US flag?
Does the ball ornament atop a flagpole contain a razor, lighter, and flare?
Where does the flag fly 24 hours a day?
When children paint the American flag, is that against the Flag rules and regulations?
Flag code FAQ part 2: Displaying the flag
---
---