Historic Valley Forge
Spy System 1777
Page III
The following day, November 4, Clark thanked Washington for his approval of the devious plan, then outlined more of his observations of the deployment of British forces:
I am just returned from below Marcus Hook, & Chester, have carefully viewed every Ship of War & Transport in the River at these places, & can assure you there is not a Soldier to be seen on board of any of them
While there he met up with "Light-Horse Henry Lee" and Lee's dragoons and infantry, who had been sent by Washington to destroy the grist mills to prevent their use by the enemy. Lee and Clark's attempt to capture some enemy shallops lying in the Delaware proved unsuccessful because of the withdrawal of the shallops to safer waters.
They resorted to a ruse to capture members of the crew of a British tender. Apprised that a local Tory was well known to the British crew, they forced him to hail the enemy ship, saying that he had some fresh beef for them. A boat with five men thereupon put out from the tender. On reaching shore Lee's men tried to capture the five British soldiers. Two managed to escape, the others were shot in the attempt.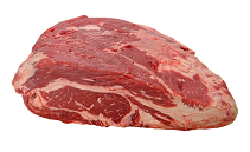 Wile E Coyote would later attempt the same tactic with free corn
. . . we determined to have some sport, & soon caught a Tory Inhabitant whom we sent down near the Shore in Company with a few Riflemen & two or three Dragoons commanded by a Lieut. of Captn Lees, the Tory was obliged to hail the Tender, they knew his Voice & answered him, asked what he wanted, he told them some Company a shore had a little fresh Beef for them, they immediately turned out five of the Crew into a Boat, who landed & came up with their Arms. The officer of the Dragoons demanded a surrender, but they refused with attempting to run, & made a little shew of fighting, their Arms being badly charged did not go off, the Riflemen fired on them & three fell-the remaining two effected an escape under the fire of the Tender who blazed away without injuring any of the Men
Clark's dilligent espionage work took a toll. At the close of the letter, he confessed to Washington that:
. . . the excessive fatigue & want of sleep will prevent my being so active as I cou'd wish-riding injures me exceedingly since my late illness . . . where ever I can render the most service wou'd wish to be-but am fearful I shall soon be obliged to retire from service on account of my health
Nevertheless, despite fatigue and illness, he continued to render faithful intelligence service for another two months.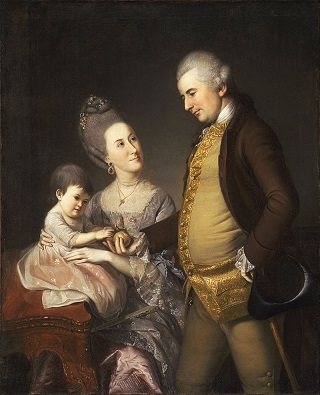 Clark rode down to the neighborhood of Province Island, to the south of Philadelphia, in company with Generals John Cadwalader and Joseph Reed in an effort to gain intelligence. On November 17, he wrote to Washington with his latest observations of the British forces, assuring the Commander-in-Chief that he would keep him apprised of any imminent British hostility :
. . . twas also said the Troops on board the Transports at Chester wou'd immediately land in the Jersey shore and march to attack red bank-a Captains Guard are on the West side Schuylkill-on the East, the seventy first Regiment and a few Hessians-the main Body are encamped along the line from Schuylkill to Delaware, their Redoubts are at the distance of four hundred Yards from each other-no Cannon in them at present
I am now going down towards Province Island-If the Enemy are going to cross the Delaware to attack red bank, you will have information instantly-any discoveries I make I shall communicate you
---