Mother Bethel A.M.E. Church:
Page III
---
Bethel Church
Ironically the Yellow Fever epidemic allowed black and white Philadelphians to see Allen's altruistic soul in action. Tensions between Allen and St. George's cooled — and he received permission from them to build a church on the site where he purchased the land for St. Thomas's years earlier. While funds were being raised to build a permanent structure, Allen bought a blacksmith shop from a fellow named Sims and had it hauled by a team of his own horses to 6th and Lombard. Bishop Asbury presided over the church's dedication on July 29, 1794. Reverend Dickins of St. George's suggested the name Bethel, meaning "the house of the Lord." Years later, W.E.B. DuBois called Mother Bethel, "by long odds the vastest and most remarkable product of American Negro civilization."
Allen and His Critics
Allen still had his critics. William Douglass, a pastor at St. Thomas's, said Methodism "appealed chiefly to the feelings and affectations which are always strongest among undisciplined minds." Moreover, the blacks who remained at St. George's after the 1787 schism accused Allen of segregating the race. Then there was the constant struggle with trustees at St. George's who attempted to control Mother Bethel's affairs. In 1796, for instance, St. George's wanted Bethel's property to pass to the Methodist conference. A trustee from St. George's by the name of Ezekiel Cooper tricked Richard Allen into signing over Bethel's land during incorporation. In 1807, members of Bethel drew up what Allen called the African Supplement, which attempted to throw off the yoke of St. George's. The Supplement gave trustees, "the right to nominate and appoint one or more persons of the African race to exhort and preach in Bethel Church and any other church which may hereafter become the property of the corporation..."
Despite these conflicts, Bethel grew. In its first two years, membership mushroomed from 20 to 121. Thanks to Allen's insistence on education Bethel had a children's day school and an adult night school on premises soon after its founding. In 1799, Richard Allen was ordained a deacon.
Slave Speculator
One day in 1808, a slave speculator came to the Bethel church door with a constable saying that Allen was a runaway slave. Slave speculators were a breed of men who bought the rights to escaped slaves, captured them, and resold them in the South. Other speculators would simply kidnap free blacks and sell them into slavery. This was a particularly simple-minded slave speculator, as most of Philadelphia would vouch that Richard Allen lived in the city for nearly 20 years and had not escaped from the South just a few years earlier as the speculator claimed. Allen sued the speculator for false accusation and perjury. The man could not make the $800 bail and was thrown into the Walnut Street Prison. From then on Allen redoubled his efforts in helping runaway slaves.
The Underground Railroad
Richard Allen preached abolition. One weapon he used in fighting slavery was pamphlets. In a pamphlet addressed to slave-owners, Allen claimed bondage was anti-American and anti-Bible. In another pamphlet addressed to blacks he exhorted all freed black men to help their enslaved brethren by being exemplary citizens and offering direct assistance.
As early as 1795, Allen helped 30 recently freed Jamaican slaves who had newly arrived in Philadelphia. It fell upon Allen to take care of them by finding housing and providing food.
As some point, the church's basement was used as a stop on the Underground Railroad (a network of houses creating a link from the south to Canada, where escaped slaves would be allowed to remain free). Aided in great part by his wife Sarah, Allen would hide, feed and clothe escaping slaves. Large sums of money were collected in order to facilitate a slave's flight to freedom. Some current members of the Mother Bethel AME church are descendants of those who were escaped slaves assisted by Mother Bethel.
More Confrontations
In 1815, the elders at St. George's managed to get Bethel put up for auction. Allen was forced to buy back his own church for the obscenely high price of $10,125. Shortly thereafter, a preacher from St. George's went to court claiming he had a right to preach at Bethel. The court disagreed saying, "what right do you have to preach to a congregation that won't listen to you." This was the de facto independence ruling for Bethel.
A Church Is Born
The next year the Bethelites won a court case recognizing their right to exist as an independent denomination. On April 9, 1816, at Bethel Church, Allen called together Black Methodist Episcopal churches to a conference in Philadelphia. Allen decided the time had come for these churches to band together. "Resolved, that the people of Philadelphia, Baltimore and other places who may unite with them shall become one body under the name and style of the African Methodist Church of the United States of American and that the book of Discipline of the Methodist Episcopal Church be adopted as our discipline..." Thus, Bethel Church became Mother Bethel African Methodist Episcopal Church. Allen commented, "We deemed it expedient to have a form of discipline, whereby we may guide our people in the fear of God, in the unity of the Spirit, and in the bonds of peace." They adopted the episcopal form of church government — meaning they would be under the authority of bishops who were ordained by officials within. At that meeting Allen was elected the first Bishop of the AME church.
Back to Africa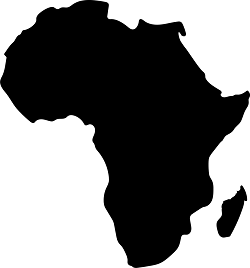 Bishop Allen confronted a new threat soon after. The American Colonization Society was an all-white group which included Henry Clay, Andrew Jackson, James Madison, and Thomas Jefferson, who endorsed black emigration to Africa either through voluntary means or through forceful deportation. Clay called blacks "pernicious and useless, if not dangerous." Jefferson said, "Let the ocean divide the white man from the man of color."
Allen called a mass meeting of the black Philadelphia community to oppose this. Allen feared that if the black community supported this movement there would be no one left to aid slaves and also felt blacks should be treated as American citizens with all attendant rights. He wrote, "Whereas our ancestors (not of choice) were the first successful cultivators of the wilds of America, we their descendants feel ourselves entitled to participate in the blessings of her soil, which their blood and sweat manured." Due to the efforts of Allen and other black leaders, the Colonization movement lost momentum after a number of years.
Allen remained influential to the end of his life. In 1830, Mother Bethel hosted the first national convention of black Americans, which led to the formation of the American Society of Free Persons of Colour. The meeting was called to establish a national network of black support and to fight new and heinous actions by the American Colonization Society, and to fight slavery.
One of Allen's last major accomplishments was the formation of the Free Produce Society in December 1830. Members of the society pledged to buy only products made by non-slave labor, whenever possible. Initially advocated by the abolitionist William Lloyd Garrison, the boycott also served as an exhibition of black self-reliance. One of Allen's last lessons was the economic power of boycotting, a favorite weapon of the Civil Rights Movement of the 1960s.
Allen died on March 26, 1831, after "a tedious illness," as his tomb notes. He had the largest black funeral that America had ever seen. Encomia poured forth. William Lloyd Garrison called Allen "one of the purest friends and patriots that ever exerted his energies in favor of civil and religious liberty. His noble deeds will remain cherished in the memory of mankind as imperishable monuments of eternal glory."
Perhaps it was David Walker, a radical abolitionist, who had best understood Allen's significance. Walker, in his 1829 "Appeal to the Coloured Citizens of the Worlds," a vitriolic attack on slavery, wrote of Allen: "When the Lord shall raise up colured historians in succeeding generations, to present the crimes of this nation, to the then gazing world, the Holy Ghost will make them do justice to the name of Bishop Allen. He will stand on the pages of history among the greatest divines who have lived since the apostolic age."