Frederick Douglass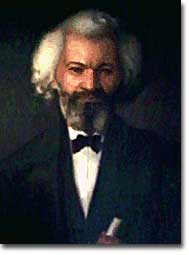 Frederick Augustus Washington Bailey was born into slavery in Talbot County, Maryland. The year was probably 1818, and he would later celebrate February 14 as his birthday, but no precise records exist. His mother, Harriet Bailey, was a plantation slave, his father a white man whom he never met. He speculated that his father was the plantation master, but he never had any proof.
Douglass was about ten years old when his mother died, and soon after that he was given to Lucretia Auld, who sent him to serve her brother-in-law, Hugh Auld in Baltimore.
Douglass would later write of his move to Baltimore having, "laid the foundation, and opened the gateway, to all my subsequent prosperity," for it was here that he was taught to read and write. But after seven years as a domestic slave in Baltimore, he was sent off to a plantation to labor in a field. Enduring brutal treatment, he attempted escape in April of 1836, but was discovered and severely punished.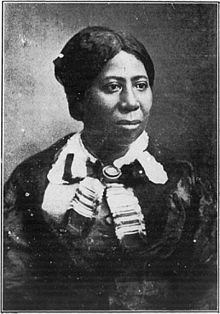 Two years later, in early September, 1838, he finally succeeded, making his way to New York City and adopting the name "Frederick Douglass" to avoid being captured and sent back to his former slave-master. His escape was largely facilitated by the assistance of Anna Murray, a free black woman he met in Baltimore. Murray met up with him in New York and the two were married. Anna and Frederick Douglass would have five children together and she would be a steadfast supporter of her husband until her death in 1882.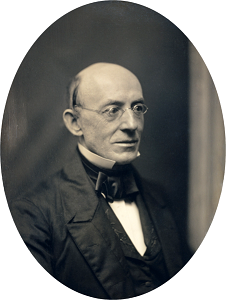 As a literate, free man living in the North, Douglass continued to educate himself and network with others working for the abolition of slavery. He attended a speech by the famed abolitionist William Lloyd Garrison, publisher of the abolitionist newspapaer, the Liberator.. Garrison was impressed with the young former slave and became his mentor. Douglass soon began speaking to enrapt audiences about his own direct experiences as a slave.
His oratory skill left audiences breathless and inspired. In 1845 his autobiography Narrative of the Life of Frederick Douglass, an American Slave, Written By Himself was published. It was was so well-crafted, critics spuculated that no former slave could ever have written such eloquent prose. Three years later, he began publishing a newspaper, the North Star out of Rochester, New York.
Douglass contined to speak out against slavery and for the betterment of the lives of African Americans up through and after the Civil War. He was also an early advocate for women's rights, and in in July, 1848, was the only African American to attend the Seneca Falls Convention, the first women's rights conference.
He died on February 20, 1895 in Washington, DC.
---