What's new?
---
Forging Citizenship and Opportunity - O.V. Catto's Legacy and America's Civil Rights History*
*site owned and operated by Independence Hall Association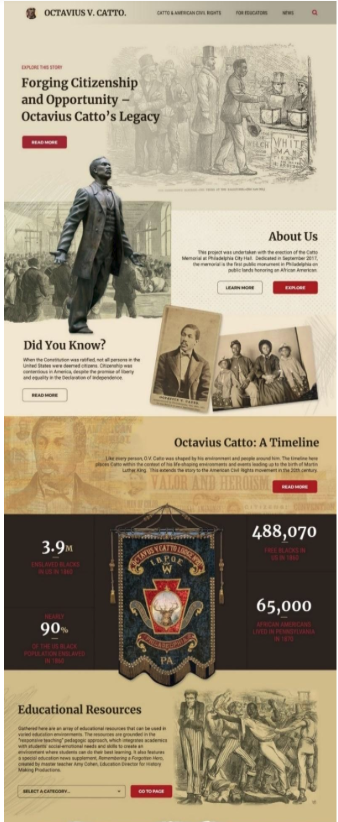 Produced from the O.V. Catto Education Project** with the dedication of the Catto Memorial at Philadelphia's City Hall
**Project spearheaded by the O.V. Catto Memorial Fund at the Philadelphia Foundation
Site Contents:
Education and Civics Resources
Interpretative Essays on Catto and the Modern Civil Rights Movement
Bibliographies on American Civil Rights with MLK
Historical Materials from Leading Archives, Libraries and Museums
Tools for Teaching Race in the Classroom, including a talk by H. Richard Milner, IV (AERA 2018 Brown Lecturer)
Bilingual Tools and Translation in 10 Languages
Contextual Timelines and Biographies
Contemporary Perspectives on Catto's Relevance Today
Student Voices and Projects
Access to Digital Textbooks
History Making Production Webisodes
---
Martin Luther King's Philadelphia Connections
A half century has now passed since the tragic assassination of Dr. Martin Luther King on April 4, 1968. Dr King's life and work drew international atttention to racial injustice and the growing movement to right these wrongs. His legacy is felt strongly throughout the City of Brotherly Love.
---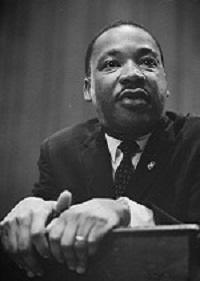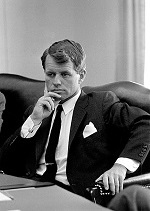 Connecting Two Lions - Martin Luther King and Robert Francis Kennedy
In America's shared memory, we often think about Martin Luther King and Robert Francis Kennedy together in a common cause for civil rights. Now fifty years after the tragic assassination of these men in the spring of 1968, the issues and problems that King and Kennedy fought to address still linger and in many respects are more challenging today.
---
Franklin and the Vexing Question of Race in America
by Dr. Emma Lapsansky-Werner, Haverford College
Emeritus Professor of History
Emeritus Curator of the Quaker Collection.
A distinguished scholar discusses Benjamin Franklin's evolving views on race in America, from slave-owner to president of an abolition society, Franklin was always moving forward.
---