The British in Philadelphia: Part 2 of 3
The River is Opened
But on November 16, 1777 the British captured two forts along the Delaware River which had kept supplies from coming into the city — now they were ready to fully settle in for a warm, cozy, and party-filled winter.
But most Philadelphians had something new to worry about. While food started to trickle in, it was outrageously expensive. Most did not have the hard money necessary to pay for goods. An ever-increasing amount of looting began occurring, as did assaults and other crimes.
Quakers in the City
Quakers, who did not gamble, dance, or go to theater were now living in a city of revelry where plays were performed, affairs were carried on in public, weekly balls were held at City Tavern, and gambling was a main form of entertainment.
Scrapes and Minor Attacks
Lord Howe, instead of attempting a winter assault on the cold, vulnerable Americans instead chose to concentrate on dubious foraging expeditions and attacks on isolated posts. While they attacks were often successful, they cast a predatory character upon the British and aroused a whole bunch of bitterness.
Farewell Howe, Hello Clinton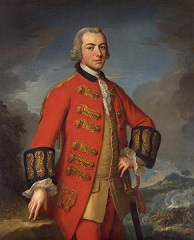 The British government grew dissatisfied with the results of Howe's campaign and recalled him to England replaced by Henry Clinton
Howe's fond officers prepared a party called the Meschianza for their departing leader. The Meschianza attended by the Tory belles of Philadelphia featured jousting, flower-festooned floats, and the most sumptuous meal in the city's history.
That very night, Howe prepared an assault against the Marquis de Lafayette at Barren Hill. He promised his guests they would be dining with the captured Frenchman the following day. They didn't.
The French Alliance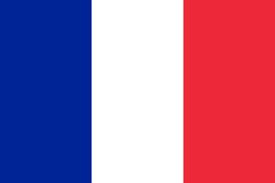 Late in Spring news of the French Alliance reached the British who feared being trapped in Philadelphia by French warships blockading the Delaware River and they opted to leave for New York.
Tory citizens were appalled that the British had decided to leave. They offered to raise 3,000 men if 2,000 British would stay to occupy the city. Howe left them hanging by urging them to make terms with Congress. The most active Tories left with the British.
In the end, the British slipped out of town. "They did not go away, they vanished."
---
---