Reflections from the Known World
ESSAYS ON GROWING UP IN GERMANTOWN
1935-1950
Stories and Illustrations By Ronald Tompkins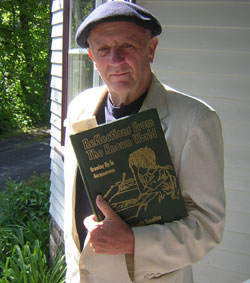 Dedications
To my family. If you can't write anything nice about your family then there's nothing worth writing about yourself.
And to old friends, some now absent. The four of best memory are Bill Pira, Bill Sandrow, Dave Wagner and George Haas (in the order that I met them).
And to Tim Knipe — who spent a lot of hours putting the past in order.