The Battle of the Clouds: — Part 2 of 5
Washington's Preparations
The following day, the 13th, most of the Americans finally caught their breath. Washington took time that day to write a letter to Congress, praising the performance of his brave soldiers at Brandywine. The general rewarded his resilient band with a gill of rum for their "gallant behavior."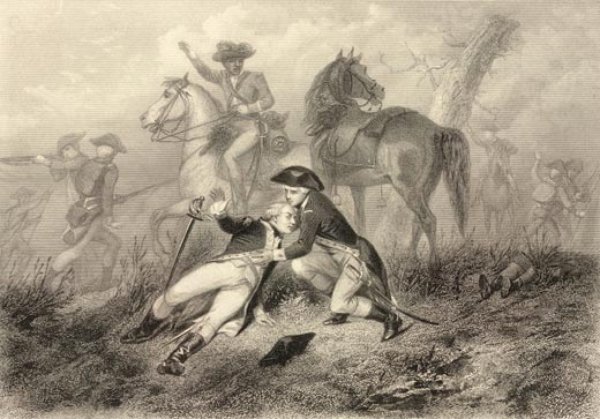 Among the hundreds wounded at Brandywine was the Marquis de Lafayette, who traveled by barge directly from Chester to Philadelphia. The Frenchman, who had been shot in the thigh, rested for a while at Philadelphia's Indian Queen Tavern, and, on the advice of doctors, was transferred by coach to recuperate in Bethlehem.
The healthy troops spent the day cleaning their guns, refreshing ammunition, and acquiring new supplies. Those not seriously wounded or sick were given the chance to recuperate.
Washington Makes Plans
Washington needed to be in a position wherein he could protect both Reading to the west and Philadelphia to the south. Though the Americans were at a safe distance from the British for the time being, Washington was nonetheless fearful that the enemy might try to flank his right side. This would leave him trapped in a "pocket" formed by the Schuylkill and Delaware Rivers. Washington decided the best position for protecting both cities was on the west side of the Schuylkill River.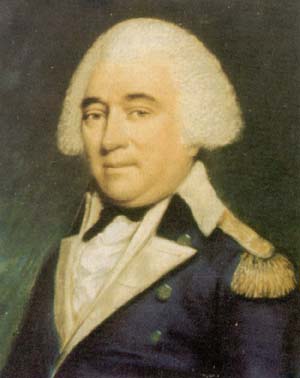 Accordingly, General Anthony Wayne, along with a small detachment, was dispatched across the Schuylkill River to forestall any possible British attack. Wayne marched his men toward Merion, which today is the gateway to Philadelphia's famous Main Line. As night approached, the company stopped at Tunis' Tavern, where the officers slept inside and the soldiers slept outside in a field.
The main body of troops broke camp at Schuylkill Falls the next morning. They marched north two miles and crossed the river. River crossings were rarely easy, and this one was no exception. One observer reported in his journal that the cold water was "nearly up to the waist." The army then headed west to rendezvous with Wayne at Merion.
At 6 A.M. the following morning the army marched another 14 miles west. They finished their journey with their head in one tavern and their tail in another. That is, the front of the army encamped at White Horse Tavern and the rear was positioned at Warren Tavern. Their line stretched for three miles. The busy Washington, who had other business to attend to, made his headquarters from Malin Hall, a mile west of the Warren Tavern.
The Americans were now in a position to defend the all-important supply cities of Reading and Valley Forge, in addition to the munition works at Coventry and Warwick. Philadelphia was, for the present, protected. Chadd's Ford, and the British, were 10 miles to the south. Washington had succeeded — for the time being — in placing his army between the British and the upper fords of the Schuylkill.
---
---