What's new?
---
Martin Luther King's Philadelphia Connections
A half century has now passed since the tragic assassination of Dr. Martin Luther King on April 4, 1968. Dr King's life and work drew international atttention to racial injustice and the growing movement to right these wrongs. His legacy is felt strongly throughout the City of Brotherly Love.
---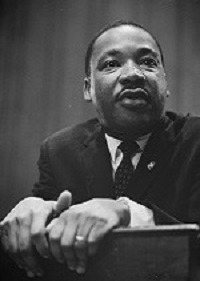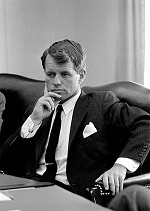 Connecting Two Lions - Martin Luther King and Robert Francis Kennedy
In America's shared memory, we often think about Martin Luther King and Robert Francis Kennedy together in a common cause for civil rights. Now fifty years after the tragic assassination of these men in the spring of 1968, the issues and problems that King and Kennedy fought to address still linger and in many respects are more challenging today.
---
Franklin and the Vexing Question of Race in America
by Dr. Emma Lapsansky-Werner, Haverford College
Emeritus Professor of History
Emeritus Curator of the Quaker Collection.
A distinguished scholar discusses Benjamin Franklin's evolving views on race in America, from slave-owner to president of an abolition society, Franklin was always moving forward.
---
Latest Redesigns and Rebuilds
We've been rebuilding old sections of our site to make them more informative, attractive and easy to read. Check out some of the latest updates!
Spy System 1777
While George Washington was camped with his army at Valley Forge, our own colonial James Bond, Major John Clark, was conducting espionage against the British, keeping the Commander-in-Chief apprised of all his observations as he conducted daring exploits worthy of a Hollywood movie.
We've included full transcripts of the correspondence between Washington and Clark. It reads like a spy novel!
The Philadelphia Campaign 1777
Before retiring to winter at Valley Forge, George Washington played a high-stakes game of chess with British General William Howe, skirmishing throughout the Philadelphia region and all along the Delaware River. Read the fascinating details of this clash of military minds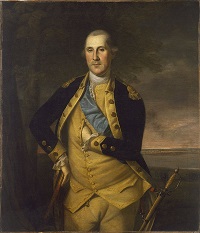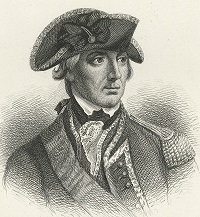 ---
As part of its ongoing effort to support education and its mission to stimulate discussion on significant people, ideas, places and events in America's story, the Independence Hall Association has launched a new education feature -- O.V. Catto Education Portal: Exploring the American Civil Rights Story. This feature was developed to support an educational effort related to the unveiling of the O.V. Catto Memorial, created by sculptor Branly Cadet and dedicated at Philadelphia City Hall on September 26, 2017. The portal is designed to support teaching of a pivotal national moment in the history of our nation's Constitution and it reveals the challenges our nation has faced with race relation, citizenship and equality. The portal has many features that are particularly designed to support teaching the Catto story in Philadelphia public schools, but the strategies, tools and resources can be adjusted for any education setting. Catto's story is a nationally significant story as the heirs to his accomplishments in educating African Americans directly led to the March on Washington and contributed to the accomplishments of Martin Luther King.
This project is still in development; however, due to a groundswell of interest in Catto since the dedication ceremony, the IHA has decided to give its website visitors an early opportunity to see the site as it develops. The project is in collaboration with the following partners: the National Constitution Center, the National Archives' National Education Division, the African American Museum of Philadelphia, the Historical Society of Pennsylvania, History Making Productions, the Philadelphia History Museum, the Heritage Center of the Union League of Philadelphia, the Charles L. Blockson Collection at Temple University, and the School District of Philadelphia's Office of Curriculum, Instruction and Assessment.
This portal is made possible, in part, by funding provided to the Catto Memorial Fund by PECO.
---