57a. Modern Feminism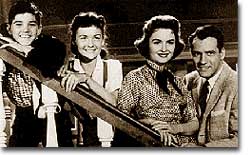 Before the 1960s, traditional American society encouraged young women to find happiness and fulfillment through marriage and homemaking. Television shows like "The Donna Reed Show" presented an image of domestic bliss in a pleasant suburban setting.
"Motherhood is bliss." "Your first priority is to care for your husband and children." "Homemaking can be exciting and fulfilling."
Throughout the 1950s, educated middle-class women heard advice like this from the time they were born until they reached adulthood. The new suburban lifestyle prompted many women to leave college early and pursue the "cult of the housewife." Magazines such as Ladies Home Journal and Good Housekeeping and television shows such as "Father Knows Best" and "The Donna Reed Show" reinforced this idyllic image.
But not every woman wanted to wear pearls and bring her husband his pipe and slippers when he came home from work. Some women wanted careers of their own.
In 1963, Betty Friedan published a book called The Feminine Mystique that identified "the problem that has no name." Amid all the demands to prepare breakfast, to drive their children to activities, and to entertain guests, Friedan had the courage to ask: "Is this all there is?" "Is this really all a woman is capable of doing?" In short, the problem was that many women did not like the traditional role society prescribed for them.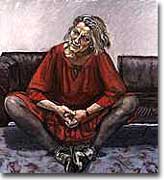 Germaine Greer burst onto the feminist scene in 1970 with her book
The Female Eunuch
. In it, Greer urged women to break down the societal barriers of the era. Her 1999 book,
The Whole Woman
, continued with this theme, telling women that it was "time to get angry again."
Friedan's book struck a nerve. Within three years of the publication of her book, a new feminist movement was born, the likes of which had been absent since the suffrage movement. In 1966, Friedan, and others formed an activist group called the National Organization for Women. NOW was dedicated to the "full participation of women in mainstream American society."
They demanded equal pay for equal work and pressured the government to support and enforce legislation that prohibited gender discrimination. When Congress debated that landmark Civil Rights Act of 1964, which prohibited discrimination in employment on account of race, conservative Congressmen added gender to the bill, thinking that the inclusion of women would kill the act. When this strategy backfired and the measure was signed into law, groups such as NOW became dedicated to its enforcement.
Like the antiwar and civil rights movements, feminism developed a radical faction by the end of the decade. Women held "consciousness raising" sessions where groups of females shared experiences that often led to their feelings of enduring a common plight.
In 1968, radical women demonstrated outside the Miss America Pageant outside Atlantic City by crowning a live sheep. "Freedom trash cans" were built where women could throw all symbols of female oppression including false eyelashes, hair curlers, bras, girdles, and high-heeled shoes. The media labeled them bra burners, although no bras were actually burned.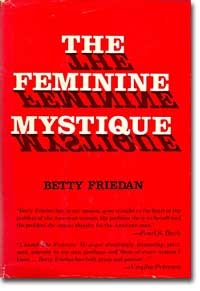 Betty Friedan's 1963 work
The Feminine Mystique
noted that society placed women almost exclusively in the role of the homemaker and then challenged women with the question "Is this all there is?" The book proved to be a catalyst for a women's rights movement and by 1966, Friedan had established the National Organization for Women.
The word "sexism" entered the American vocabulary, as women became categorized as a target group for discrimination. Single and married women adopted the title Ms. as an alternative to Miss or Mrs. to avoid changing their identities based upon their relationships with men. In 1972, Gloria Steinem founded a feminist magazine of that name.
Authors such as the feminist Germaine Greer impelled many women to confront social, political, and economic barriers. In 1960, women comprised less than 40 percent of the nation's undergraduate classes, and far fewer women were candidates for advanced degrees. Despite voting for four decades, there were only 19 women serving in the Congress in 1961. For every dollar that was earned by an American male, each working American female earned 59¢. By raising a collective consciousness, changes began to occur. By 1980, women constituted a majority of American undergraduates.
As more and more women chose careers over housework, marriages were delayed to a later age and the birthrate plummeted. Economic independence led many dissatisfied women to dissolve unhappy marriages, leading to a skyrocketing divorce rate.
Supreme Court Justice Ruth Bader Ginsburg
, invoking the memory of her mother, evokes the mood of the women's rights movement: "I pray that I may be all that she would have been had she lived in an age when women could aspire and achieve, and daughters are cherished as much as sons."