page 75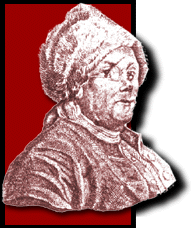 Obliged as we were to Mr. Collinson for his present of the tube, etc., I thought it right he should be informed of our success in using it, and wrote him several letters containing accounts of our experiments. He got them read in the Royal Society, where they were not at first thought worth so much notice as to be printed in their "Transactions." One paper which I wrote for Mr. Kinnersley, on the sameness of lightning with electricity, I sent to Dr. Mitchel, an acquaintance of mine, and one of the members also of that society, who wrote me word that it had been read, but was laughed at by the connoisseurs. The papers, however, being shown to Dr. Fothergill, he thought them of too much value to be stifled, and advised the printing of them. Mr. Collinson then gave them to Cave for publication in his "Gentleman's Magazine"; but he chose to print them separately in a pamphlet, and Dr. Fothergill wrote the preface. Cave, it seems, judged rightly for his profit, for by the additions that arrived afterward, they swelled to a quarto volume, which has had five editions, and cost him nothing for copy-money.
It was, however, some time before those papers were much taken notice of in England. A copy of them happening to fall into the hands of the Count de Buffon, a philosopher deservedly of great reputation in France, and indeed, all over Europe, he prevailed with M. Dalibard to translate them into French, and they were printed at Paris. The publication offended the Abb'e Nollet, preceptor in natural philosophy to the royal family, and an able experimenter, who had formed and published a theory of electricity which then had the general vogue. He could not at first believe that such a work came from America, and said it must have been fabricated by his enemies at Paris, to decry his system. Afterwards, having been assured that there really existed such a person as Franklin at Philadelphia, which he had doubted, he wrote and published a volume of "Letters," chiefly addressed to me, defending his theory, and denying the verity of my experiments and of the positions deduced from them.
e'le've
and immediate disciple.
What gave my book the more sudden and general celebrity was the success of one of its proposed experiments, made by Messrs. Dalibard and De Lor at Marly, for drawing lightning from the clouds. This engaged the public attention everywhere. M. de Lor, who had an apparatus for experimental philosophy, and lectured in that branch of science, undertook to repeat what he called the
Philadelphia Experiments;
and, after they were performed before the king and court, all the curious of Paris flocked to see them. I will not swell this narrative with an account of that capital experiment, nor of the infinite pleasure I received in the success of a similar one I made soon after with a kite at Philadelphia, as both are to be found in the histories of electricity.
Dr. Wright, an English physician, when at Paris, wrote to a friend, who was of the Royal Society, an account of the high esteem my experiments were in among the learned abroad, and of their wonder that my writings had been so little noticed in England. The society, on this, resumed the consideration of the letters that had been read to them; and the celebrated Dr. Watson drew tip a summary account of them, and of all I had afterwards sent to England on the subject, which he accompanied with some praise of the writer. This summary was then printed in their "Transactions"; and some members of the society in London, particularly the very ingenious Mr. Canton', having verified the experiment of procuring lightning from the clouds by a pointed rod, and acquainting them with the success, they soon made me more than amends for the slight with which they had before treated me. Without my having made any application for that honor, they chose me a member, and voted that I should be excused the customary payments, which would have amounted to twenty-five guineas; and ever since have given me their "Transactions" gratis. They also presented me with the gold medal of Sir Godfrey Copley for the year 1753, the delivery of which was accompanied by a very handsome speech of the president, Lord Macclesfield, wherein I was highly honored.
---