page 57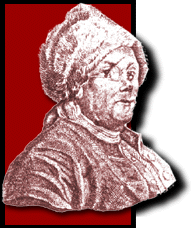 The office of justice of the peace I tried a little, by attending a few courts, and I sitting on the beach to hear causes; but finding that more knowledge of the common law than I possessed was necessary to act in that station with credit, I gradually withdrew from it, excusing myself by my being obliged to attend the higher duties of a legislator in the Assembly. My election to this trust was repeated every year for ten years, without my ever asking any elector for his vote, or signifying, either directly or indirectly, any desire of being chosen. On taking my seat in the House, my son was appointed their clerk.
The year following, a treaty being to be held with the Indians at Carlisle, the governor sent a message to the House, proposing that they should nominate some of their members, to be joined with some members of council, as commissioners for that purpose. The House named the speaker (Mr. Norris) and myself; and, being commissioned, we went to Carlisle, and met the Indians accordingly.
afternoon: they were near one hundred men, women, and children, and were lodged in temporary cabins, built in the form of a square, just without the town. In the evening, hearing a great noise among them, the commissioners walked out to see what was the matter. We found they had made a great bonfire in the middle of the square; they were all drunk, men and women, quarreling and fighting. Their dark-colored bodies, half naked, seen only by the gloomy light of the bonfire, running after and beating one another with firebrands, accompanied by their horrid yellings, formed a scene the most resembling our ideas of hell that could well be imagined; there was no appeasing the tumult, and we retired to our lodging. At midnight a number of them came thundering at our door, demanding more rum, of which we took no notice.
The next day, sensible they had misbehaved in giving us that disturbance, they sent three of their old counselors to make their apology. The orator acknowledged the fault, but laid it upon the rum; and then endeavored to excuse the rum by saying:
"The Great Spirit, who made all things, made everything for some use, and whatever use he designed anything for, that use it should always be Put to. Now, when he made rum, he said,'
Let this be for the Indians to get drunk with,' and it must be so."
And, indeed, if it be the design of Providence to extirpate these savages in order to make room for cultivators of the earth, it seems not improbable that rum may be the appointed means. It has already annihilated all the tribes who formerly inhabited the sea-coast.
---