page 10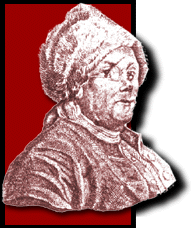 At length a fresh difference arising between my brother and me, I took upon me to assert my freedom, presuming that he would not venture to produce the new indentures. It was not fair in me to take this advantage, and this I therefore reckon one of the first errata of my life; but the unfairness of it weighed little with me, when under the impressions of resentment for the blows his passion too often urged him to bestow upon me, though he was otherwise not an ill-natured man. Perhaps I was too saucy and provoking.
When he found I would leave him, he took care to prevent my getting employment in any other printing-house of the town, by going round and speaking to every master, who accordingly refused to give me work. I then thought of going to New York, as the nearest place where there was a printer; and I was rather inclined to leave Boston when I reflected that I had already made myself a little obnoxious to the governing party, and from the arbitrary proceedings of the Assembly in my brother's case, it was likely I might, if I stayed, soon bring myself into scrapes, and farther, that my indiscreet disputations about religion began to make me pointed at with horror by good people as an infidel or atheist. I determined on the point, but my father now siding with my brother, I was sensible that, if I attempted to go openly, means would be used to prevent me. My friend Collins, therefore, undertook to manage a little for me. He agreed with the captain of a New York sloop for my passage, under the notion of my being a young acquaintance of his, that had got a naughty girl with child, whose friends would compel me to marry her, and therefore I could not appear or come away publicly. So I sold some of my books to raise a little money, was taken on board privately, and as we had a fair wind, in three days I found myself in New York, near three hundred miles from home, a boy of but seventeen, without the least recommendation to or knowledge of any person in the place, and with very little money in my pocket.
My inclinations for the sea were by this time worn out, or I might now have gratified them. But, having a trade, and supposing myself a pretty good workman, I offered my service to the printer in the place, old Mr. William Bradford, who had been the first printer in Pennsylvania, but removed from thence upon the quarrel of George Keith. He could give me no employment, having little to do, and help enough already; but says he, "My son at Philadelphia has lately lost his principal hand, Aquila Rose, by death. If you go thither, I believe he may employ you." Philadelphia was a hundred miles farther. I set out, however, in a boat for Amboy, leaving my chest and things to follow me round by sea.
In crossing the bay, we met with a squall that tore our rotten sails to pieces, prevented our getting into the Kill, and drove us upon Long Island. In our way a drunken Dutchman, who was a passenger too, fell overboard. When he was sinking, I reached through the water to his shock pate, and drew him up, so that we got him in again. His ducking sobered him a little, and he went to sleep, taking first out of his pocket a book, which he desired I would dry for him. It proved to be my old favorite author, Bunyan's "Pilgrim's Progress, " in Dutch, finely printed on good paper, with copper cuts, a dress better than I had ever seen it wear in its own language. I have since found that it has been translated into most of the languages of Europe, and suppose it has been more generally read than any other book, except perhaps the Bible. Honest John was the first that I know of who mixed narration and dialogue, a method of writing very engaging to the reader, who in the most interesting parts find himself, as it were, brought into the company and present at the discourse. Defoe, in his "Crusoe," his "Moll Flanders," "Religious Courtship, "Family Instructor," and other pieces, has imitated it with success; and Richardson has done the in his "Pamela," Etc.
---