28a. William Lloyd Garrison and The Liberator
Library of Congress
Anti-abolitionist handbills sometimes led to violent clashes between pro-slavery and anti-slavery factions.
Every movement needs a voice.
For the entire generation of people that grew up in the years that led to the Civil War, William Lloyd Garrison was the voice of Abolitionism. Originally a supporter of colonization, Garrison changed his position and became the leader of the emerging anti-slavery movement. His publication, The Liberator, reached thousands of individuals worldwide. His ceaseless, uncompromising position on the moral outrage that was slavery made him loved and hated by many Americans.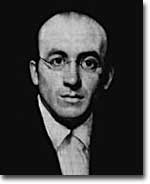 Although
The Liberator
was Garrison's most prominent abolitionist activity, he had been involved in the fight to end slavery for years prior to its publication.
In 1831, Garrison published the first edition of The Liberator. His words, "I am in earnest — I will not equivocate — I will not excuse — I will not retreat a single inch — AND I WILL BE HEARD," clarified the position of the new Abolitionists. Garrison was not interested in compromise. He founded the New England Anti-Slavery Society the following year. In 1833, he met with delegates from around the nation to form the American Anti-Slavery Society. Garrison saw his cause as worldwide. With the aid of his supporters, he traveled overseas to garner support from Europeans. He was, indeed, a global crusader. But Garrison needed a lot of help. The Liberator would not have been successful had it not been for the free blacks who subscribed. Approximately seventy-five percent of the readers were free African-Americans.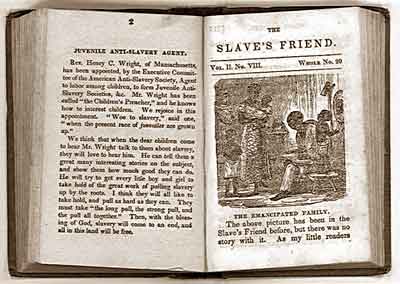 The Liberator
wasn't the only abolitionist manifesto during the 1800s. Pamphlets like this one were disseminated widely throughout the North, although many were banned in the South.
Garrison saw moral persuasion as the only means to end slavery. To him the task was simple: show people how immoral slavery was and they would join in the campaign to end it. He disdained politics, for he saw the political world as an arena of compromise. A group split from Garrison in the 1840s to run candidates for president on the Liberty Party ticket. Garrison was not dismayed. Once in Boston, he was dragged through the streets and nearly killed. A bounty of $4000 was placed on his head. In 1854, he publicly burned a copy of the Constitution because it permitted slavery. He called for the north to secede from the Union to sever the ties with the slaveholding south.
William Lloyd Garrison lived long enough to see the Union come apart under the weight of slavery. He survived to see Abraham Lincoln issue the Emancipation Proclamation during the Civil War. Thirty-four years after first publishing The Liberator, Garrison saw the Thirteenth Amendment to the Constitution go into effect, banning slavery forever. It took a lifetime of work. But in the end, the morality of his position held sway.