Temple's Diary
A Tale of Benjamin Franklin's Family
In the Days Leading up to The American Revolution
Claude-Anne Lopez
---
About the Author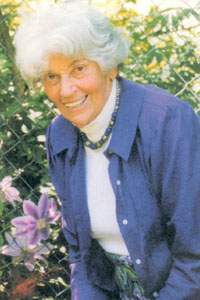 Claude-Anne Lopez
I grew up in Belgium. In my late teens, when the Germans invaded my country, I underwent a transplantation to the U.S. — somewhat like Temple! — having to adapt to a different language and culture. I met my husband in New York while we were both working at the Office of War Information. When Yale offered him a position in its History Department in 1946, we moved to New Haven and had two sons.
In the mid-1950s, President Harry Truman decided that every document relevant to the founding of the Republic should be made available to the public, along with introductions, footnotes, and illustrations. Yale was chosen to publish Benjamin Franklin, in collaboration with the American Philosophical Society in Philadelphia, where the originals are kept. Thirty-seven volumes of the Franklin Papers have already been published by the Yale University Press — both letters to him and from him and eight more volumes will bring the project to completion.
It was my good fortune to be chosen as transcriber of the letters in French, my native language. I did that for a number of years, after which I became restless and eager to join my colleagues in editing the material. The way to promotion was publication — and I began to write.
1966: Mon Cher Papa: Franklin and the Ladies of Paris
1976: The Private Franklin: The Man and His Family, in collaboration with Eugenia Herbert
2000: My Life with Benjamin Franklin, plus a variety of essays and appearances on television
By retirement, I was a happy and regular member of the Franklin team!
---
Acknowledgments
Since nature has obviously created me as a cross between a dinosaur and a dodo — genetically incapable of handling modern technology, I am ever so grateful to Douglas Heller for having assumed this horrific task and done it brilliantly.
The idea for this "Diary" came from a conversation I had, years ago, with Mark Biddle, then-President of the Independence Hall Association. His enthusiasm for my work never flagged as long as he lived. I was helped along the way by Marty Mangold, one of the most ardent "Friends of Franklin," as well as by Jonathan Parker and Ed Lawler. Nancy Gilboy, who now runs the IHA plus the International Visitors Council, has been warmly supportive. As always in my writing life, I enjoyed the wholehearted cooperation of my former colleagues, busy as they are with the publication of the 38th volume of the Papers of Benjamin Franklin, at Yale.
---