President's House Live Webcam
« Index of Archaeology Photo Galleries, Maps, etc.
During the excavations, a live webcam was trained on the dig. This page hosted the webcam, which is no longer available.
Most of the President's House was demolished in the 1830s, and the site was repeatedly disturbed by subsequent construction and demolition. Before creating a memorial to the President's House and the enslaved Africans who worked there, it was decided to excavate the area where some of the back buildings were in hopes of learning more about the daily lives of the residents. The live webcam below allows you to watch the progress.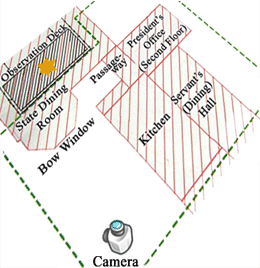 Webcam Capture with Key Locations Annotated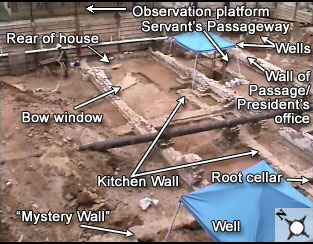 Webcam Credits: WHYY, Independence Visitor Center Corporation, National Park Service, and the City of Philadelphia.
Quick links